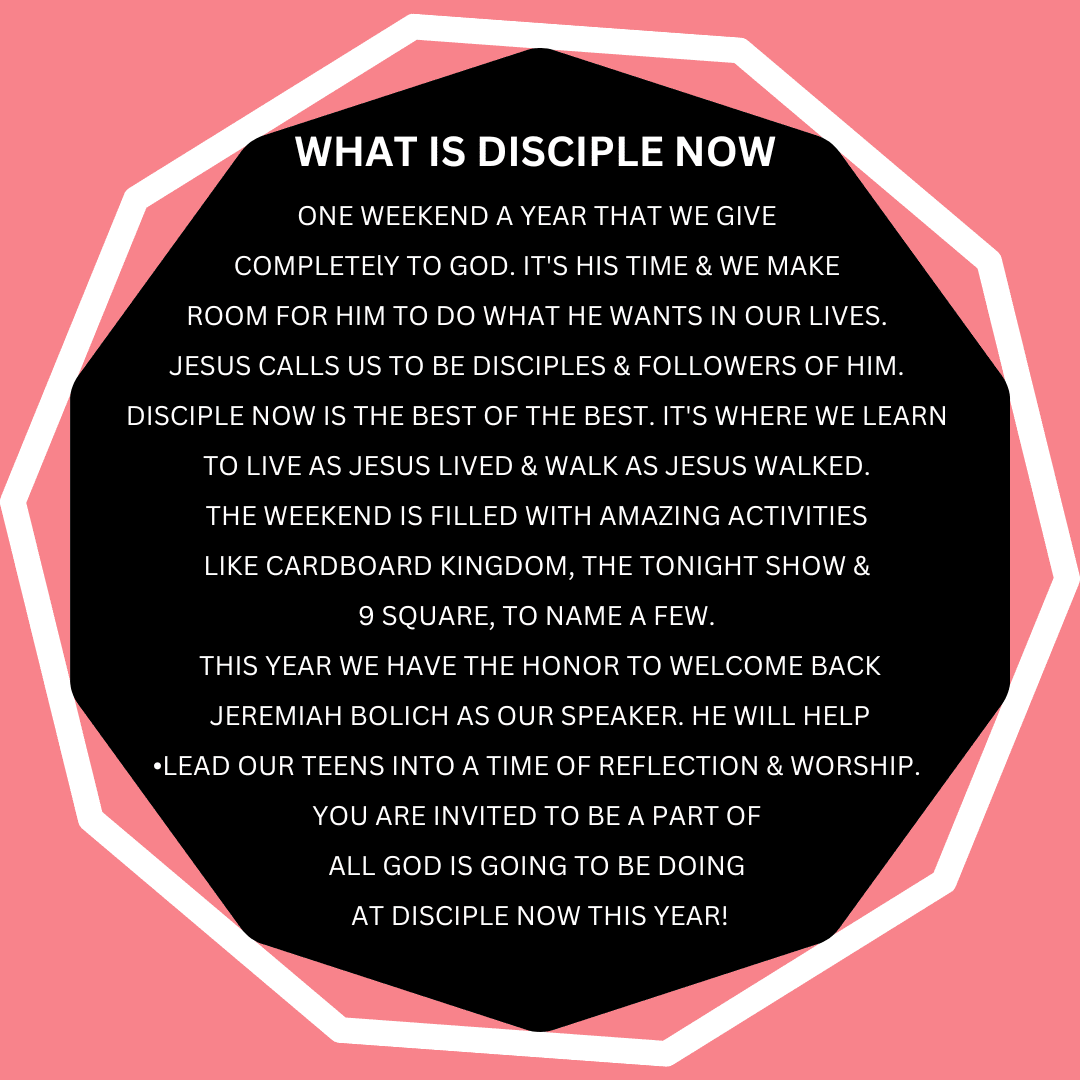 Who is Speaking?
Jeremiah Bolich

This man right here, speaks TRUTH. He is coming to hang with all of you & Let you know how God alters your life completely & there is no going back.
Click here to learn more about Jeremiah.
What are we gonna do?
Let me tell YOU!
4 Worship Services, Ultimate Basketball, 5 Fantastic Meals, Knockout, 9 Square, Gaga Ball, 1 Incredible Speaker, Last Man Standing, 2 Rocking Bands, Cardboard Kingdom, The Tonight Show, 1 GIANT Sundae & much much MORE!!!
Steak Challenge
Ya that's right! STEAK!!
The Grade with the most students gets a STEAK dinner Sat. Night! So make sure to invite ALL your friends!!
What do I need to bring?
Supply List
Bible, Notebook & Pen
Sleeping Bag/Air Mattress & Pillow
Towel, Toiletries & Shower Items
2-3 Changes of Clothes
Refillable Water Bottle
What is the schedule?
Schedule
Friday – Jan 26
5:30-6:30pm Registration & Hang
6:30pm Round 1 of Games
7:30pm Worship Service 1
9:30pm Round 2 of Games
10:30pm Small Groups in TLC
Saturday – Jan 27
Get Up/Clean Up Rooms
9am Breakfast
10am Worship Service 2
12pm LUNCH
12:45pm D-Now Group Picture
1pm Cardboard Kingdom
3pm Free Time
5pm Knock Out
5:30pm Steak Dinner for Winning Class/Frito Pie for everyone else
6:30pm Ultimate Basketball
7:30pm Worship Service 3
9:30pm Ping Pong Finals
9:45pm Final Round of Games
10:45pm Tonight Show
12:30pm Head to TLC
Sunday – Jan 28
Clean Up TLC
9am Breakfast & Hang
10:30am Worship Service 4
NOON Head Home!!
Not Alone!
One of the biggest lies that our youth face each day, is that they are alone in this life. We as the church are called to help lead & love these students. So help our students know they aren't alone!
There are few ways you can do this.
1st: The biggest is joining us in prayer for each & every student to encounter God.
2nd: We need adult sponsors willing to give up some of their weekend, to come help lead                                           & fellowship with these teens.
3rd: Help financially. There are many teens that won't be able to come because of lack of funds. If you feel called, you can sponsor one or more students, making way for God to move through this event.
All three of these ways, may be life changing for our teens. Call P. Aaron, if you want to help or sponsor & please be in prayer!